Roofing RepairS – LEAKS – SLIPPED TILES
RoofING REPAIRS THRUMPTON, NOTTINGHAM
LOCAL ROOFERS IN THRUMPTON, NOTTINGHAM
A roof repair cost can be quite varied. Many factors need to be considered, and we are able to provide you with a full written quotation upon carrying out a free site survey. Our surveys are comprehensive, and we will assess if you require just a small roof repair or something more involved. With our transparent approach, you can be confident that we will never try to upsell any service.
A common issue that our clients experience is tile roof leaks; over the years, it is inevitable that a roof becomes weathered and needs upkeep. There can be many reasons for this kind of leak, including the tile slipping or even becoming porous if it is very old. Rest assured; we will be able to help whatever the scenario is. Leaking roof repairs are not necessarily as bad as some people imagine, but as with anything, catching them sooner rather than later will reduce the amount of potential damage that could occur.
If you are looking for recommended roofers near me with a passion for providing the best roof repair service, we'd love to hear from you any time! We cover all of Thrumpton, Nottingham, and the surrounding areas. We look forward to hearing from you soon.
Roof Repairs In Thrumpton, Nottingham
Over time roofs become old and damaged, and repair is inevitable. Maintaining a roof is essential for its over structure to remain sound and prevent further costly damage from occurring. Our team of highly experienced roofers can take on all your roof repairs, and we can provide an emergency service if your roof needs sudden repairs.
For all of your roofing needs, we are here to help. Don't hesitate to contact us any time to see why we are becoming known as the best roofers in Thrumpton, Nottingham.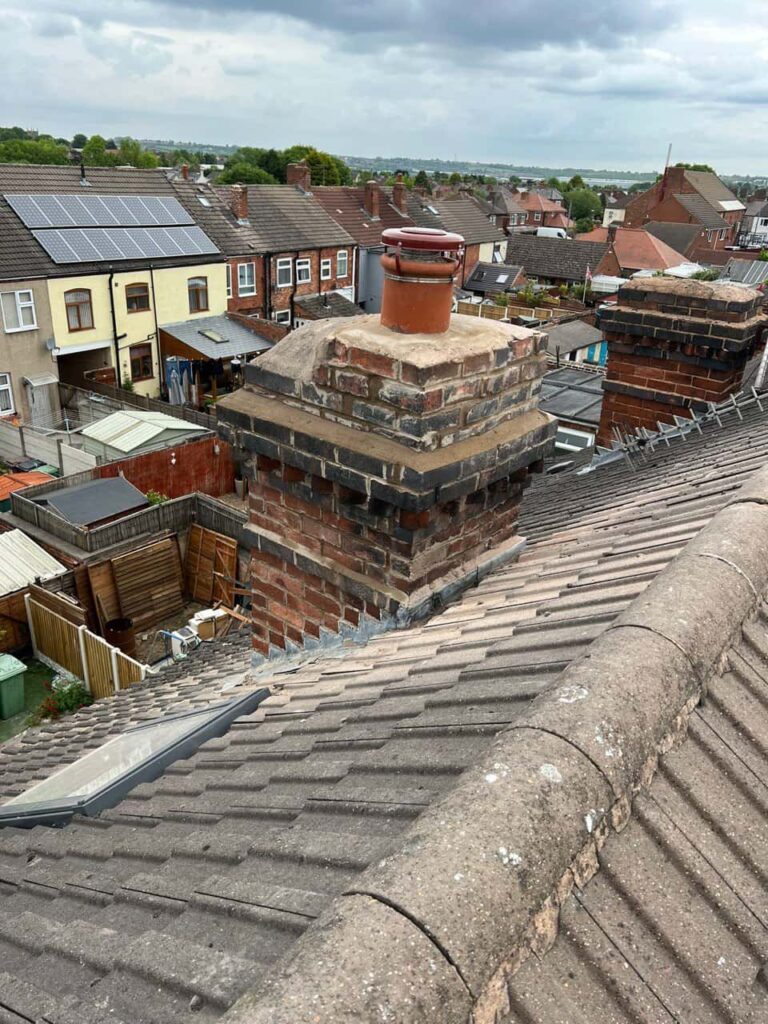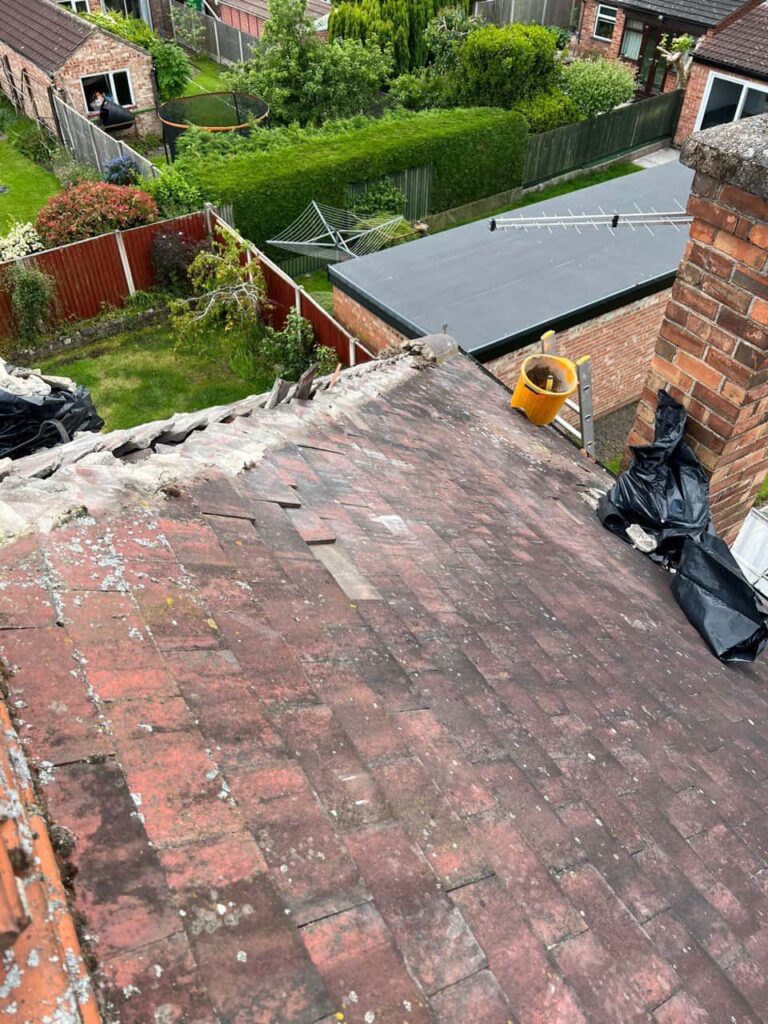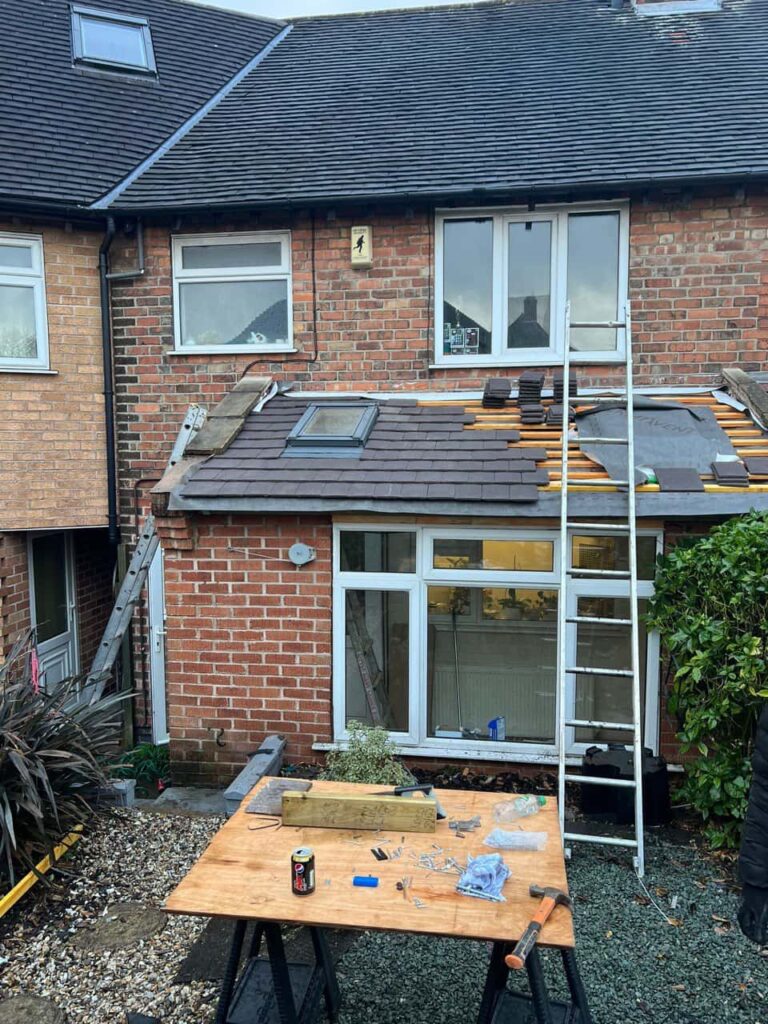 About us and our roofing services
We understand that finding roofing companies near me with the skills and expertise to take on your roof repairs can be daunting. However, with our commitment to offering the very best service, and our ability to ensure that your needs are addressed promptly, you can rest assured that you are in safe hands.
With all work we carry out, we start by finding out the problem's root cause. By doing this, we can address why your roof has become damaged or requires repair. This can be as simple as it has become old and just needs a general repair carried out, or potentially there may be an underlying issue such as previous faulty workmanship, or even just damage caused by bad weather. Whatever the scenario, once we have established the problem, we then work out a plan of action to ensure that we can offer the best solution for you and your roof which will provide longevity and ensure you are left with a water-tight roof and that a professional repair which will last has been carried out.
We take great pride in all work we undertake, and we always ensure that the quality and precision of our workmanship is of the highest possible standard.
Please get in touch with us any time to find out more about our services and exactly how we can help you.